"No man can lead a public career really worth leading, no man can act with rugged independence in serious crises, nor strike at great abuses, nor afford to make powerful and unscrupulous foes, if he is himself vulnerable in his private character."

Theodore Roosevelt
An Autobiography, 1913



See the real Cuba.
Saturday, September 6th, 2008;
Join us at a special one time only film screening event.
See three extraordinary films shot on location in Havana, Cuba.

The filmmakers bring to the big screen a world of undeniable passionate love,
Cuba's Love and Suicide, the movie
The first and only feature film in 50 years to be shot in Havana,
Cuba by American filmmakers. A love story of a man who goes to Cuba
and discovers the one thing between love and suicide.
The Man of Two Havana's
a documentary film: Based on the life of Max Lesnik, we journey into a
true story of terrorism, deception, bombing and political war
fare that still controls a country called Cuba.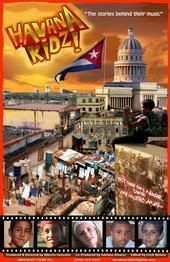 Havana KidZ
a music documentary: Imagine the Buena Vista Social Club as kids.
See the new generation of young Cuban musicians as they
defy all obstacles to bring a new era of music to the world.


These film will transport you into the heart, soul and

underbelly of what Cuba is, who Cubans are,

and the eternal relationship to America that connects us all.

WHAT:

THREE GREAT FILMS MADE IN CUBA
WHEN:


Saturday, September 6th, 2008
WHERE:

Fine Arts Theatre

8556 Wilshire Blvd, Beverly Hills, CA 90211


TIME:


Starting at 6:00 PM

TICKETS:
$20 per screening
Three Film Screening Pass $50.00